Main content starts here, tab to start navigating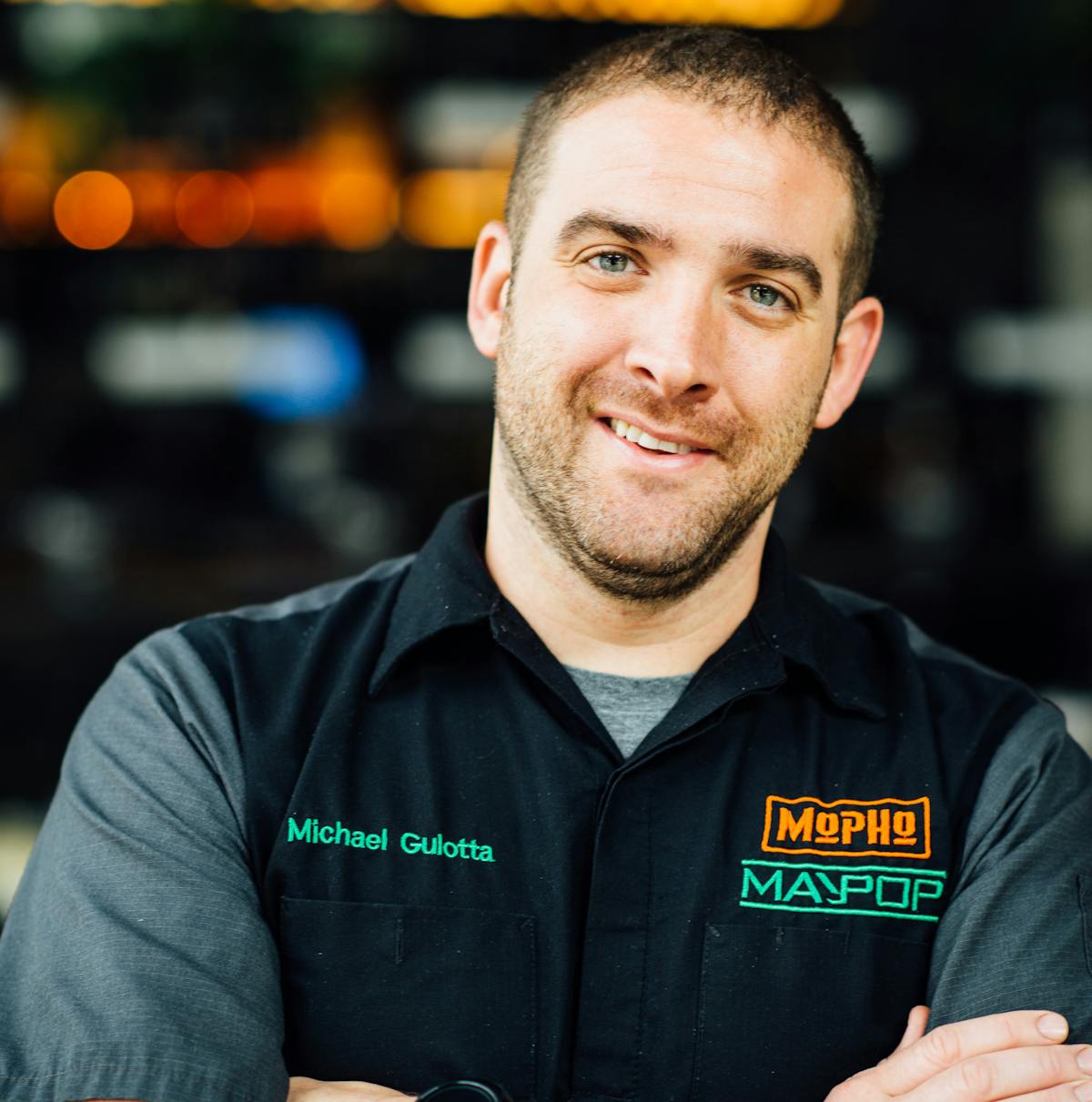 Chef Michael Gulotta
Chef Proprietor
Born and raised in New Orleans, Michael Gulotta began cooking in local restaurants at a young age. After graduating from the Chef John Folse Culinary Institute, he joined the newly opened Restaurant August. Gulotta then took leave to train in the Italian Riviera and Germany's Black Forest. When Hurricane Katrina hit, Michael returned home to help rebuild and assist with August's re-opening. He was named Chef de Cuisine in 2007 and led the award-winning kitchen for 6 years, while establishing relationships with local farmers and purveyors.
He opened his first restaurant, MOPHO, in January of 2014 with Jeffrey Bybee. Located in New Orleans' Mid City, MOPHO strives to be a true neighborhood restaurant and a destination for Southeast Asian inspired cuisine utilizing the Louisiana pantry. In its first year MOPHO was nominated for America's Best New Restaurant by Bon Appétit Magazine and named Restaurant of the Year by New Orleans Magazine. In 2016 Michael was named one of Top 30 Chefs to Watch in the nation by Plate Magazine, A New Orleans Rising Star by Starchefs, a Best New Chef by Food & Wine magazine, and Chef of the Year by New Orleans Magazine.
In 2017, his team opened its second full service restaurant, Maypop, in the Central Business District of New Orleans. Maypop was named a Top 5 Best New Restaurant by The Times Picayune, A Best New Restaurant by New Orleans Magazine, a New Orleans top 20 restaurant by Condé Nast Traveler, and a New Orleans' Top Ten Restaurants for 2019, by Brett Anderson. Michael has also been a semifinalist for The James Beard Awards Best Chef South for the past four years.
Most recently, his team opened a second MOPHO location in the new Louis Armstrong New Orleans International Airport.